This post was initially published here.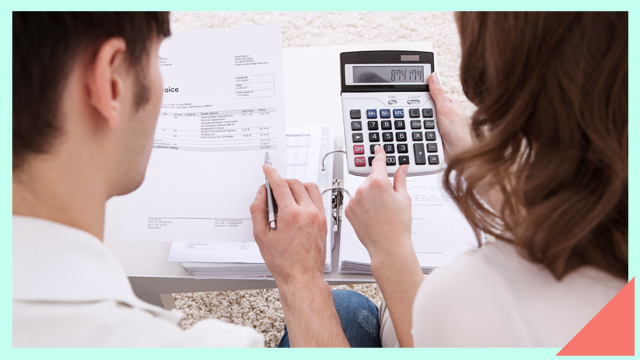 You may have already heard family or friends saying "Huwag sasabihin kay misis/mister" when it comes to buying expensive items or indulging in hobbies. While this is often said in jest (since many couples actually discuss money honestly), there are people who keep purchases—and in extension, finances—from their partners. It is a habit that hurts relationships, as it shakes the foundations of trust.
This is called "financial infidelity." Medium journalist Kristin Wong writes, "Keeping financial secrets is an abuse of the trust the relationship is built on," and it's true—if you can't trust your partner to level with you when it comes finances, how can you trust him or her with anything else?
Most people who hide purchases and accounts from their significant others often already have deep-seated relationship issues. A Huffington Post article features several reasons, including not trusting one party to handle money, or thinking that the relationship won't last and they need cash to fall back on, or even not wanting the other to know that they've incurred a huge debt for fear that they'll leave.
"In essence, a healthy relationship generally supports a fully transparent relationship between partners," clinical psychologist Carla Marie Manly tells Huffington Post. "If a relationship is built on a strong foundation of mutual trust and respect, there is generally no need to ever hide money or finances."
How to deal with finances as a couple
There's no clear-cut rule on how to manage finances as a couple, especially if you're already in a long-term relationship, are living together, or are married. There are those who put in their savings in just one bank account and pull expenses from there, while others go for separate accounts that they can use as they please while having a common one they pitch into for household payables.
It's really about what works for you, but the most important thing is that you're both on the same page. If you or your partner feel the need to hide your finances from each other, then that means that you're not, and that there's an issue that needs to be addressed. Kristin Wong goes on to write, "Financially speaking, if you're sharing a life together, you should be sharing money in some way, too—if not in joint accounts, then by being transparent about how much each of you has and working together to tackle expenses."
When is it okay to hide your finances from your partner?
All of that being said, there's one extreme case when it's okay to hide money from your partner, and that's when in you're in an abusive relationship. In fact, it's a must that you hide your resources from abusers, as they tend to manipulate and gaslight you into thinking that you can't live without them. Having money of your own can help you escape this situation and start anew.
Bottomline: Honesty
Remember that the basis of a good relationship is trust, and as much as possible, money should never be something that should put a chip between the two of you. Open communication is key to finding a system that works for you both; one that doesn't leave any party feeling as if he or she is getting the short end of the stick. Allow each other financial freedom, because in the end, money is just a tool—it shouldn't be at the forefront of your companionship.