Is it the love? Or is it the drama?
This article was originally published here.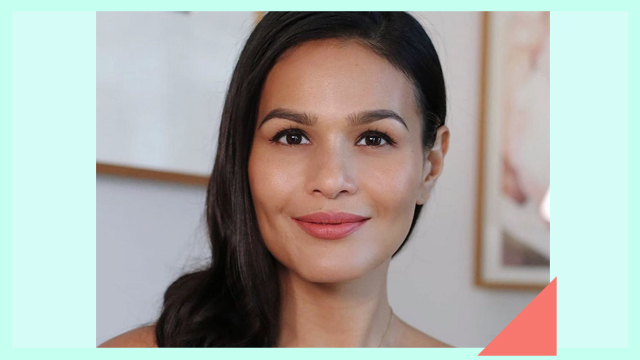 If you've ever been in love, you know how consuming it can feel like—especially when it's a new relationship. And even more so when it's a toxic one. In a new recent of Paano Ba 'To, Bianca Gonzalez asked Iza Calzado for her opinion on why some people decide to stay in "bad" or "toxic" relationships.
"It is a question of your self-worth," the actress said. Iza shared that she's been in a "bad" relationship and she's been the bad one 'cause "tao lang tayo, 'di ba?" She said that the more toxic it was, the more attached she became. It felt like a "challenge" at some point because she was eager to prove people wrong when they were noticing the red flags. 
Now she's able to ask herself, "What was I attached to? Was I attached to the love, really? Or was I attached to the drama? You have to figure that out for yourself. For me, that drama was familiar. That is what I grew up with. There was drama in our home."
Iza continued, "It made me feel alive. It made me feel good. And even during the painful moments, I was so alive, and siguro that's the artist in me." She and Bianca also touch on the idea of someone else filling a void in your heart (Read: "You complete me"). 
Romantic as it may seem, it's a dangerous way to approach love because you shouldn't look to other people to feel whole. Bianca brought up the fact that the content we consume plays a role in the way we view love. For example, many of the movies and teleseryes we enjoy have characters who "change" once they fall for someone. This convinces people that they can change someone-like a player-for the better.
So what are some signs that love isn't enough to sustain your relationship?
Iza quickly replied, "Lagi kang umiiyak." This usually means the cons outweigh the pros. You have to ask yourself: Why am I staying? Am I still happy? What makes me happy?
For Bianca, one of the clearest signs is if you are not being listened to: "In a relationship, both of you have a voice. And if it comes to the point na feeling mo wala ka ng boses, sign na 'yun." Another one is that both of "you have to be committed to growing individually and together. And if you feel your partner does not support you in either of those, mahirap."
Hear more from Iza Calzado in this episode of Paano Ba 'To with Bianca Gonzalez: